Publishers
It is only up to you to decide if we have the best payout solutions, all you have to do is give us a try. Test your traffic with our network and enjoy the variety of advertisers and features we put at your disposal. All we want is for you to maximize your profits.

Advertisers
We have a long-term relationship with the most renowned affiliate programs, we offer the best support, high-end targeting solutions and more than a decade of experience. Why would you go to other agencies/networks?

Features
Here are some of the perks you get if working with us. Everything you see here is included in all the the tools we offer at your disposal for making loads of cash.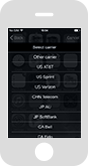 Carrier ISP
You can select your traffic from a specific carrier.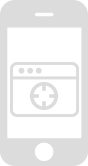 Browser Targeting
Adjust your targeting based on a browser of your choice.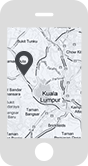 Geo-location
Coordinate your campaigns in each country, or just the countries you are interested in.

Desktop
We have desktop as well, no just mobile.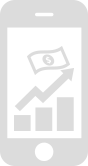 Mobile
Start monetizing the mobile markets right now. Fast-paced and highly productive.
Sign up

and earn money now!

Tools
Everything you need is right here. Our toolbox is filled with the latest technologies that, once applied to your traffic, will help you earn more money than ever before.

Mobile ads
The ever-growing market that craves for your ads. We'll help you advertise in the most exclusive place.

Direct Link
A CPC-based tool that will boost your traffic through the roof.

Popunder
Yes, we know the rumors, but we have the stats to prove them wrong. Popunders are still a high converting promo tool, if used correctly.

Interstitial
Inserted carefully based on specific content, this tool will help you get exposure when and where you least expect it to.

Instant message
A direct approach is always a good approach. Exploit the instant message tool where the rest do not dare to.
Sign up now!

What people say about us

Maya
"Haha, can't believe I have to vouch for you guys!! I'm sure people know about you by now!"

Nadia
"I'm rich thanks to you guys, what more do you want me to say?"

Stephen
"Love that you guys keep it fresh, always flexible, thank you for adapting to my needs."
Want to know more?

© 2023 Adult Media Load. All Rights Reserved.